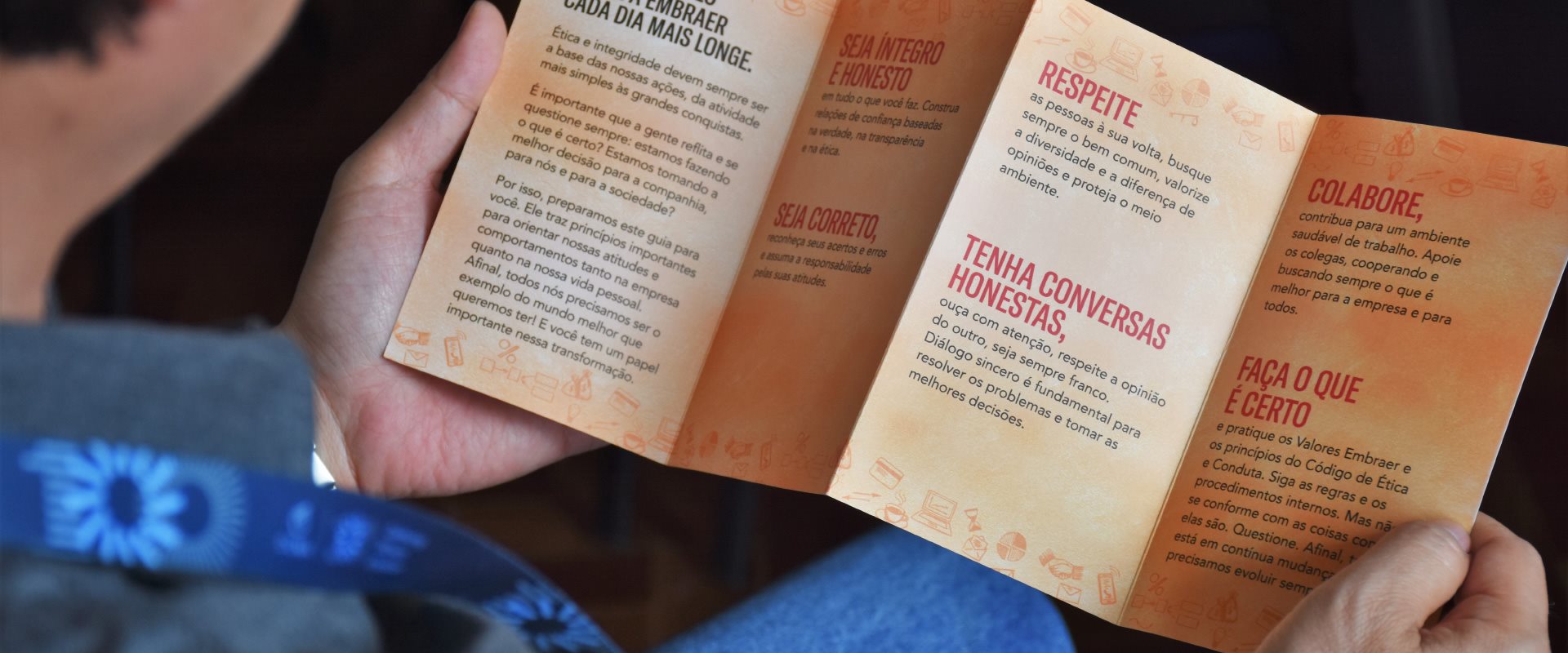 CORPORATE COMMITMENT AGAINST CORRUPTION
As one of the most technologically advanced sectors, aviation industry is constantly facing challenges. Together with our people, we overcome market demands, finding solutions based on sustainability, transparency and integrity.
We strictly respect and comply with all applicable laws and regulations and conduct our business according to strong ethical standards. Our actions are the result of our Values and Culture of Ethics & Compliance. We are guided by exemplary behavior in our relationships with our people, customers, suppliers, partners and the community around us. This commitment guarantees the trust they place in our Company.
We have implemented our Ethics & Compliance Program, published our Code of Ethics and Conduct, established Policies and Procedures, assessed business risks and promoted an ethical relationship with all the parties we interact with. We understand that a company is built upon its people, the relationships between them and their interaction with society.
We do not offer or accept bribes or allow others to do so on our behalf, whether in doing business with government officials or with suppliers and customers. Integrity and ethics are our watchwords. This commitment enables us to prevent corruption and bribery, and provides us with many other positive reflexes that make OGMA exemplary in the market.
Good practices must be a daily routine. We have built a solid path so far, but it is important that we continue sharing good examples, raising awareness among our people, so that upright and ethical behavior remains a reality. Consolidating good practices makes us stronger.
I have been with OGMA for quite a few years now and I consider this company to be my home. In recent times, I have come to realize that our commitment to Ethics and Compliance is growing stronger and I can feel a great effort from our people to keep OGMA an example in this regard. Let us continue together on this path and make OGMA fly higher and higher!
#flyright
Paulo Monginho
OGMA CEO