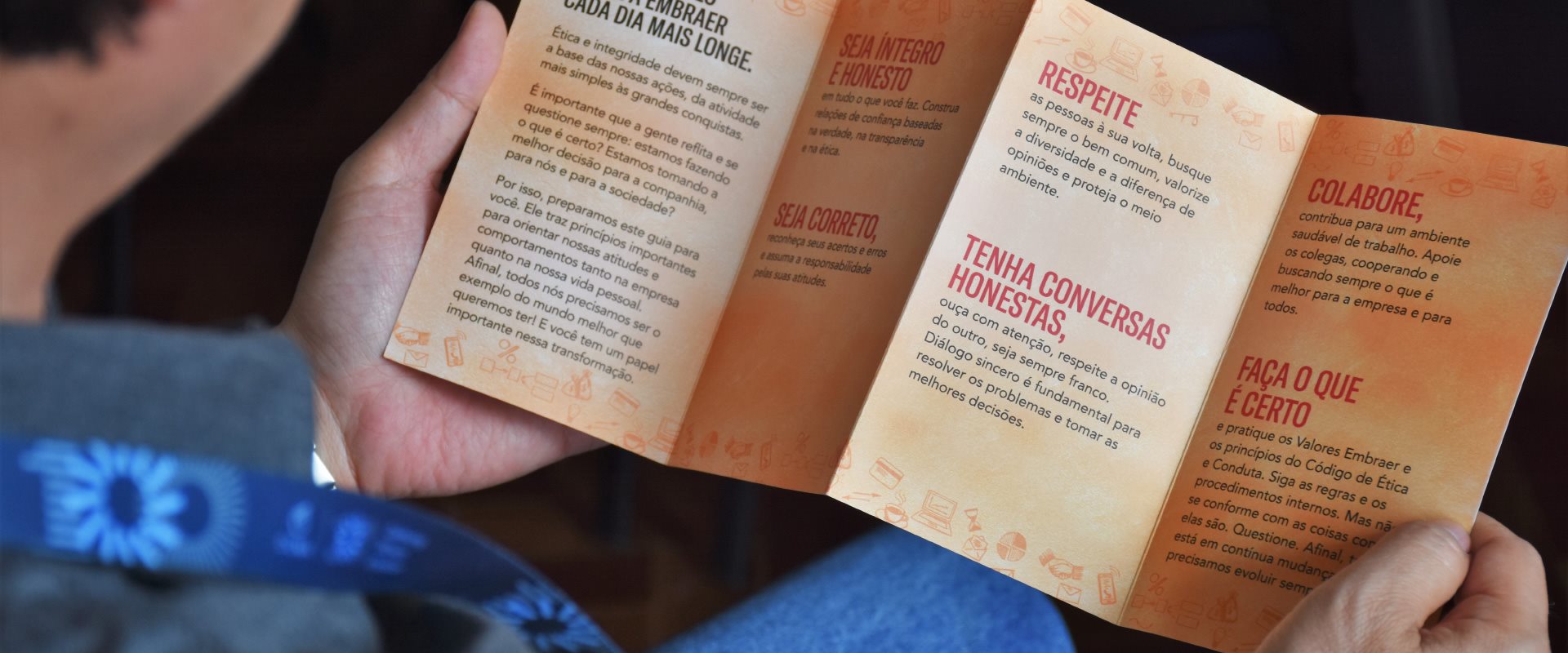 Good practices require strong commitments
The success of our company depends directly of the actions taken by our People, Clients and Suppliers. In this way, honesty, justice, transparency and respect guide our actions.
OGMA Compliance department provides relevant information that guides OGMA's relationship with its several stakeholders: Employees, Customers, Suppliers and OGMA community.
In this context, we communicate OGMA's principles of citizenship and sustainability, strengthening the company's alignment and commitment around Ethics and Good Conduct.
OGMA has a Harmful Practices Channel - Helpline. Use these communication channel to report, in a safe and confidential way, issues that involve OGMA's non-compliance actions with the Code of Ethics and Conduct, and accounting, tax or financial practices.
Access the Helpline here or through 800 180 838 (Portugal)
Helpline